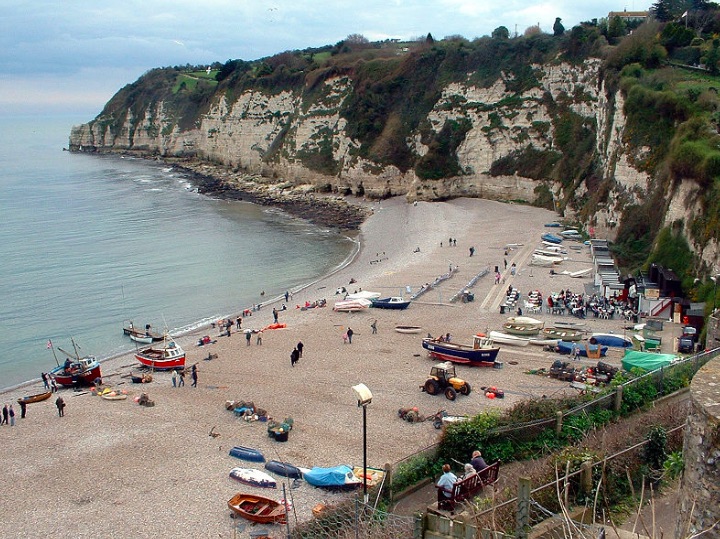 Looking for a holiday home in Devon? Every thought of Beer?
Beer is a traditional Devon village nestled in Lyme Bay. It forms part of the South West Coastal Path and has a lovely shingle beach which still has a fleet of working fishing boats. The white chalk cliffs surrounding Beer provide an iconic backdrop and remind you that you are on the beautiful Jurassic Coastline.
There are some great local attractions to explore when in Beer.
Escot Park – Set in 220 acres of wood and parkland, this beautiful park can be enjoyed by families and couples alike. This adventure place does allow the imagination to run wild and encourages outdoor play for the whole family!
Jurassic Coast Cruises – Stuart Line operate cruises along the Jurassic Coastline and provide
live commentary about the history, local towns, villages and the local wildlife.
Bicton Gardens – Located in East Burleigh, Devon, the Grade 1 listed gardens offer enjoyment for all ages. Guests can enjoy the fantastic gardens, visit the historic glasshouses, the country museum or ride the Bicton Woodland Railway Train. Younger members can enjoy the maze, mini golf and indoor and outdoor play areas.
You must also not forget the miles of glorious beaches which are around every corner.
All this can be reached from your very own holiday home at Coly Vale. Holiday homes don't come up very often here, on this small, tranquil piece of heaven, with only 24 holiday homes on the site. We currently have a rare opportunity to purchase a brand new Carnaby Accord on Plot M. It is a 28" x 12", 2 bedroom model with double glazing and central heating to make the most of the long season.
Coly Vale and the Carnaby Accord are definitely worth a visit as this is such a beautiful part of Devon. Please call Richard now on 01392 271 222 to arrange a viewing and find out more or enquire here.