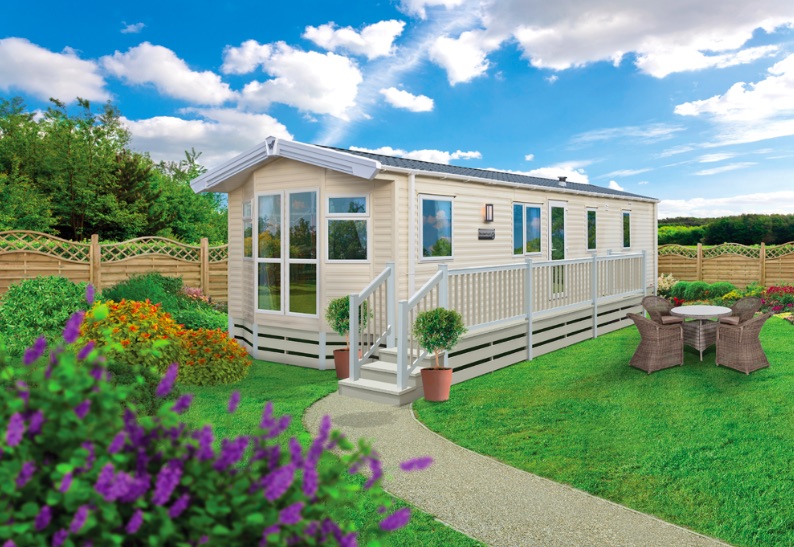 As we move into the busy summer months here at Freshwater Beach Holiday Park, we have lots of exciting updates to tell you about. If you are looking for something just that little bit special, we will certainly have the holiday home you are looking for.  We have more Willerby demonstration units than anyone in Dorset.
The Willerby Rio Gold has been a very popular caravan so far this year and in a couple of weeks time we will have a couple more in stock. This really is a great value holiday home and is a firm favourite with families and couple alike. It has a warm welcoming feel and benefits from double glazing and central heating to keep you cosy during the winter months. You will be able to have this holiday home up and running ready for the summer holidays and take advantage of the warmer Dorset climate.
Towards the end of June, we will have delivery of our new Willerby Granada. This holiday home is decorated to high specification and has a contemporary feel. This particular holiday home comes with an array of extras to include matching bedding, washer/dryer and microwave – ready for you to move into and enjoy.
As we move into July, we will be taking delivery on two 2017 models.
Willerby Brockenhurst: 35' x 12 2 bedroom
A beautifully designed caravan which holds all the key features of a luxury holiday home at exceptional value. It is decorated throughout in calm, creams and neutrals with the open plan lounge and large front windows offering an airy light feel. A perfect relaxing holiday home by the sea!
Willerby Sierra: 35' x 12 2 bedroom
This holiday home comes with the heating upgrade and includes central heating and double glazing. This caravan can comfortably sleep 6 people using the pull out bed in the large L-shaped sofa, making this a perfect choice for families.
Please do come and see Jill down at Freshwater who will be happy to show you around. Be rest assured that whenever you visit Freshwater Beach you will have a wide selection of Willerby Holiday Homes to view and purchase.
We look forward to seeing you this summer!