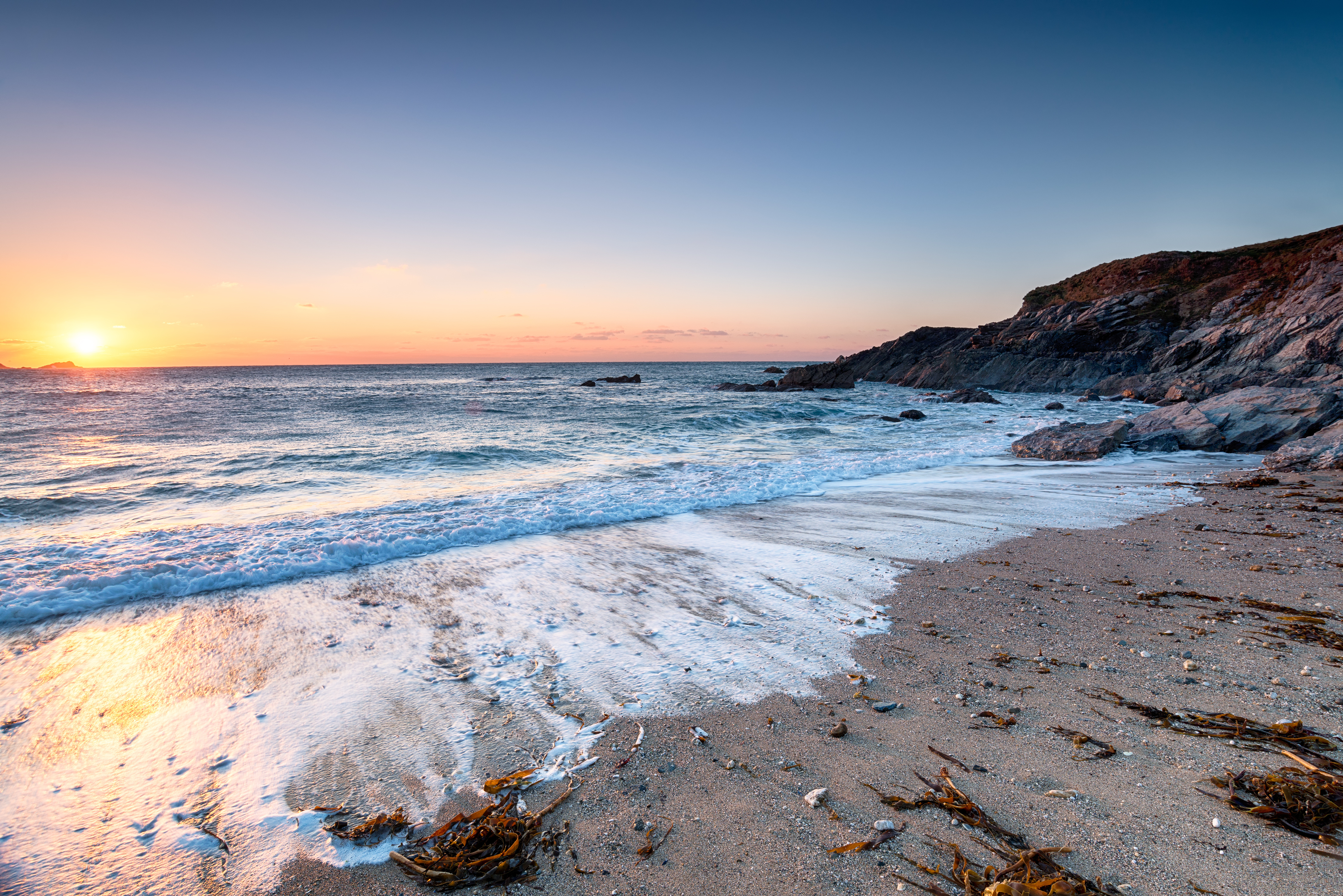 With spring well underway, it's time to start taking advantage of the warmer weather and begin planning your next trip to the coast! The South West is home to some remarkable beaches, which is why we've made sure to situate most of our holiday lodges by the sea. If you're thinking about heading to the coast this spring or summer, take a look at our list of favourite beaches in the South West.
Penare
Cornwall is renowned for being a popular travel destination, and for good reason. Between its magnificent coasts and charming towns, there's something for everyone to enjoy in Cornwall. Penare is just one of the many gems of Cornwall and is situated on the South coast. Walk the lengths of Penare, taking in the scenic coastal views and feel instantly relaxed. If you're looking for holiday lodges by the sea and are particularly interested in Penare, take a look at our holiday homes at Seaview International.
Freshwater Beach
The Freshwater Beach Holiday park is home to several of our holiday caravans by the sea. Situated in beautiful Dorset, the most unique aspect of Freshwater is that it has its own private beach for guests to enjoy. It's not just any beach either, it's part of the famous World Heritage Jurassic Coastline and you may recognise it from the popular TV series Broadchurch, as some of the filming was done here! Every holiday home is within 5 minutes of the beach and many have sea views too.
St Audries Bay
You may not have heard of St Audries Bay Holiday Club, but you definitely need to! Situated in a prime location on the Somerset Coast, St Audries Bay enjoys unspoilt views across the ocean, along with its own private access to the beach. Each holiday lodge is truly by the sea – just a 5 to 10 minute walk to the beach!
Fistral
If you're a surfing enthusiast then, chances are, you've heard of Fistral Beach in Cornwall. Fistal has made a name for itself as one of the best surfing destinations in the world, having hosted a number of big surfing competitions in the UK. It's a great place to test out your surfing skills with its regular 6 to 8 feet high waves! It's also a great place to take a stroll and just relax. If you're interested in holiday lodges by the sea in Cornwall, you might like to consider the blissful Juliots Well park. 
You can find out more about our range of static caravans for sale here.