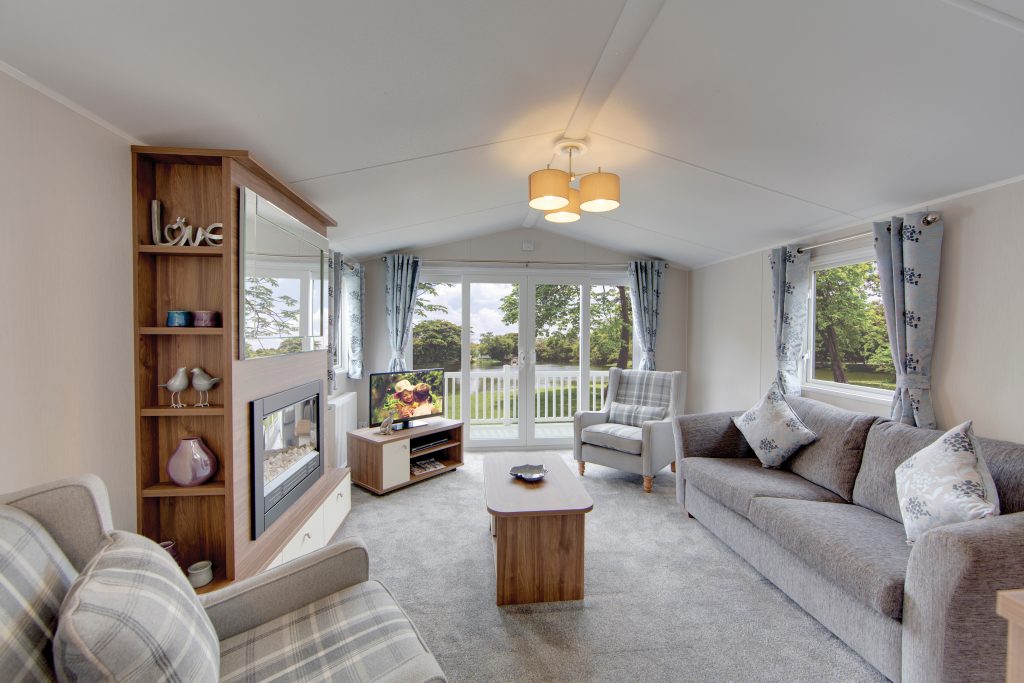 Everyone deserves a chance to escape everyday life, even if just for a weekend; a chance to kick back, relax, and leave all your worries behind (or at least mute them and pretend they don't exist for a while). With a static caravan, you gain a real sense of independence. You're not tied down with commitments to hotels or travel companies. Buying a static caravan means you have your very own home away from home, a place you can escape to whenever the sun is shining.
Savings
The first thing to consider before buying a static caravan is the huge saving you could make in comparison to buying a second home. The initial purchase is less expensive, the insurance won't bleed your finances dry like a villa in France would, and the upkeep won't put you at a financial disadvantage either. Static caravans are often perceived to be limited in space, however, the majority are now designed to include innovative features that offer a spacious yet well- equipped setting. This will allow you to save money on alterations you may have made when purchasing a house, due to the static caravan already being assembled ready for your stay.
Location
If you're looking at buying a static caravan, location is a key factor to consider. There is far more scope in comparison to buying a property, this is due to the variety of holiday parks available to suit all preferences. A static home will provide you with the opportunity to stay within the exact location you are searching for. Whether that be a stunning sea view, an entertaining and lively atmosphere, or a quiet countryside retreat. As a static caravan owner, you can enjoy being part of a community, with the same people returning year on year, and with many of the parks offering social engagements, you will have the ability to meet new people with ease.
Maintenance
Static caravans are also lower maintenance than a second home. There are so many things that can go wrong in a house after a period of absence, and it's a larger surface area to clean and get ready every time you return. It requires a lot a forward thinking and upkeep which you may well not have the headspace to consider when leading up to a holiday. If you're buying a static caravan, whether it's for you or to rent out, there's far less to worry about.
To sum up, there are countless benefits to owning a static caravan. Including the affordability, convenience and laid-back aspect that they have on offer. Many static caravans are sold with appliances and furnishings already included, making your stay just that little bit more pleasurable. The bottom line is that they're a carefree and refreshing alternative to purchasing a new property – without the hefty price tag!
If you're looking at buying a static caravan in the beautiful West Country, you can click here to view our range of new and used caravans for sale. Or, if you have any questions, please feel free to get in touch.