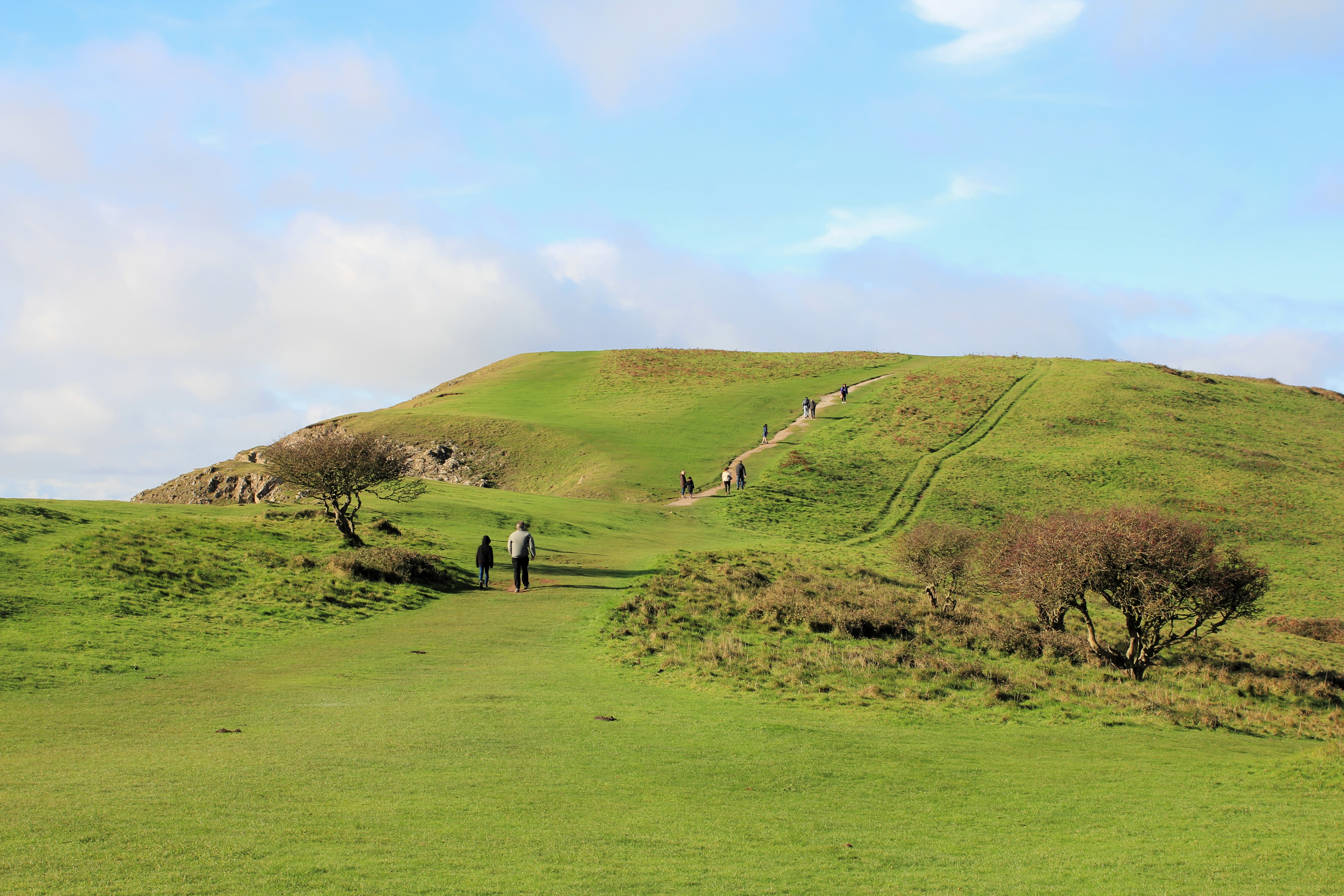 In the winter months, when the temperatures plummet, it's easy to crave snuggling up inside with a roaring fire, a mug of hot chocolate, and a good book. However, winter can offer some of the most spectacular natural scenery around; why miss out just because there's a chill in the air? Listed below are some of the most remarkable walks around Somerset, all of which are bound to tempt you out into the cold – just make sure you wrap up warm!
Horner Wood Ancient Trees Walk
This walk begins in the Aller Combe Meadow, a popular picnic spot on the East Water. It's up to you whether you want to stop and eat here before the walk, use it to refuel after, or simply pause and take in the lovely view that will greet you. Horner Wood is one of the largest and most ancient oak woods in Britain, home to an oak tree which has reached a staggering 500 years old. If one tree can make it to 500 years old, then you can reach the top of the steep incline you'll encounter around halfway through the walk. Despite this hill, the walk is generally classified as easy, measuring 2 miles in total and taking around 1 hour to complete. This is the perfect length for a bracing but beautiful walk or a casual amble over the ancient landscape. It's 'easy' classification also makes it child and dog-friendly, so it's a great option for the whole family!
Wellington Monument
Wellington Monument, having just celebrated its bicentenary in 2017, is a National Trust walk in Somerset which is rich with historical significance. For those of you who enjoy a bit of a historical background, this monument was built as a tribute to Arthur Wellesley (the Duke of Wellington), built as an expression of gratitude after the Battle of Waterloo. With breath-taking views across Blackdown Hills, Taunton Moore and Exmoor, Wellington Monument is a walk you shouldn't miss this winter! The Monument Meander offers a short walk across some moderately challenging terrain, meaning that what you may lack in length, you make up for in exertion. The flat grassland around the monument provides a great opportunity to pause and take stock of the views on offer. If you head back through the beech-lined avenue at dusk, you may even spy the occasional bat!
Dolebury Warren
As far as winter walks around Somerset go, you can't get much better than Dolebury Warren. Home to a 3000-year-old fort, this thought-provoking and geologically interesting walk is a great opportunity to get away from it all. The vast expanse of open space and the undulating landscape is reminiscent of a green ocean and offers walks of varying lengths.
Brean Down
This natural peer is worthy of a film's grand finale, with views that reach to the horizon across the sea and beyond. The view across the Bristol Channel is truly sensational, and you have 1.5 miles in which to enjoy it. The ruins of the Palmerston Fort also provide opportunities for historical contemplation, as it was built to defend against possible invasions by Napoleon. During the winter, the winds will be fierce and refreshing on top of those cliffs; what better way to blow away the cobwebs? Let all your troubles catch the wind on this National Trust walk and take in everything nature has to offer.
Don your coats, boots, and scarves and get out there to see all that wintry Somerset has to offer! For information on places to stay in the area, why not take a look at the wonderful St Audries Bay Holiday Park? We currently have a range of new and used holiday homes for sale in the area – get in touch to find out more.