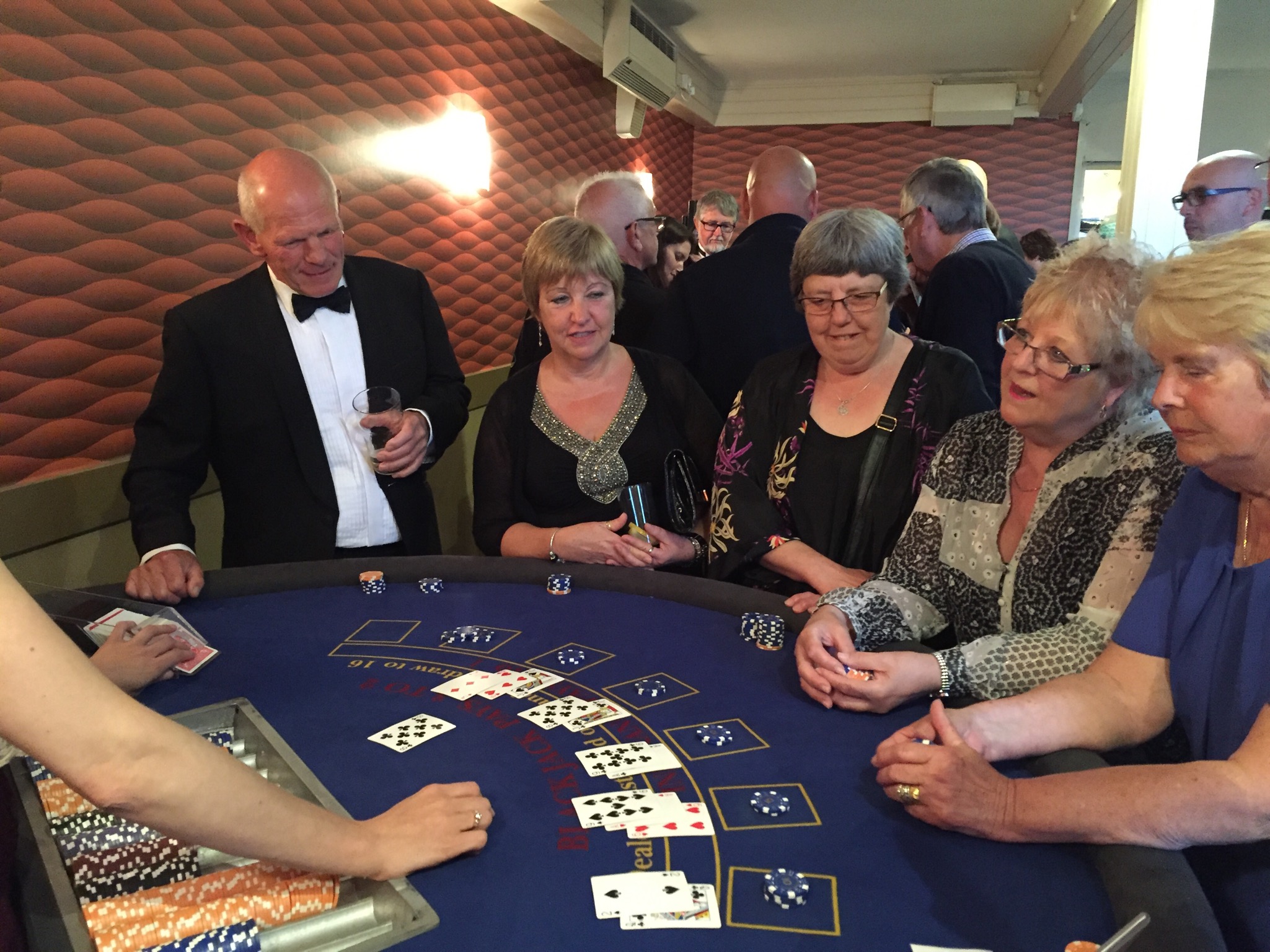 We invited all of our Freshwater Beach Caravan Owners to our Casino night last night which turned out to be a great success!
Throughout the year we arrange various events for our Caravan Owners, and this time, we opted for Funtasia Entertainment to put on our Casino night. They supplied a selection of tables which included Black Jack, the famous Roulette, Casino Stud Poker and the much loved "Wheel of Fortune".
Everyone came dressed for the occasion with the gents in tuxedos and the ladies in evening dress.
The night started off slowly with the guests trying their hand at each game, carefully learning the rules of the table. Each Owner had £200 from the Bank of Freshwater to give them a good start!
Steve Head Chef provided a lovely buffet for all of the guests before the competition really heated up.
We even had a visit from Flopper who tried his paws at the Wheel of Fortune and the Roulette table. He was hopping mad he lost all of his chips!
So, who would be crowned champion?
The highest roller was Mrs Bowles who won a bottle of champagne for her efforts! She has accumulated a whopping £9,274 throughout the evening! Well done Mrs Bowes!
In second place, Anne Rathbone had collected £6,018 and took home a box of chocolates, and third prize went to Mr Parish who won a Casino Royale DVD with £1,645
Well we all know who to take to Vegas on our next trip!!! 🙂  You can see more of the pictures on our Facebook page.
We look forward to welcoming you back to the next Caravan Owner's Event which will be "Its a Knockout" on 24th September. You will be able to try your hand on the Bungee run, fight for your life in the Sumo Suits and take out your opponent on the pillow bash!
Have a great summer!
The team at WCR