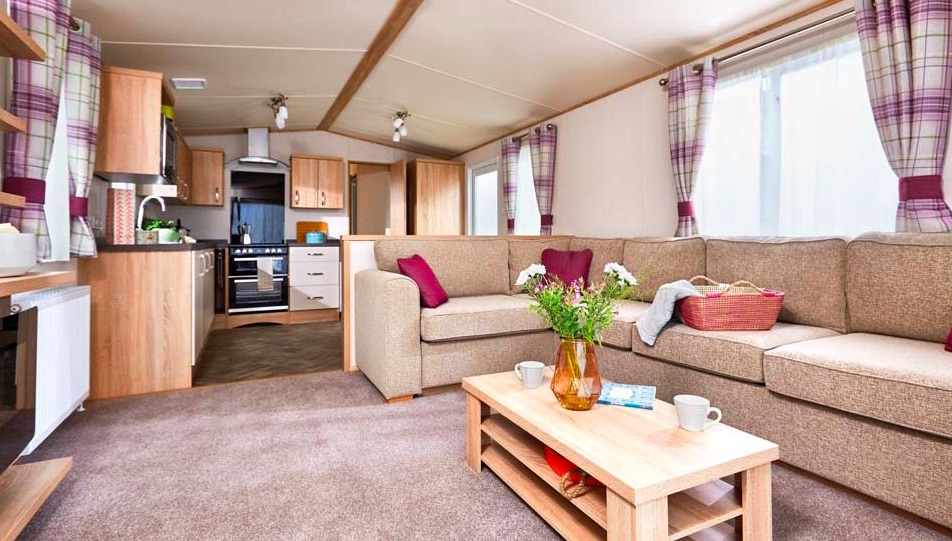 So, you've got yourself a static caravan? Well, now it's time to decorate! When it comes to static caravan decoration, there are lots of ways you can design your home away from home. As experts in the static caravan business, we know a thing or two about static caravan decoration and how to make the most of the space you have. So, for helpful and stylish tips on static caravan decoration, read on! 
1. Build a deck
One of the best ways you can optimise your holiday home is by adding a decking area. Not only will a decking area help to add more space and style to your holiday home, but it will also allow you to take full advantage of the glorious summer nights and breathtaking sunsets that the West Country has to offer. Imagine yourself relaxing in a hammock on your new gorgeous deck or sipping on a cold beverage overlooking the sea – you'll be the envy of all the other static caravan homeowners! So, go on and get yourself an outdoor living space that will last from a quality supplier such as Vinyl Solutions, and make sure you're all set for your next holiday!
2. Add some extra storage
If you're looking to make your static caravan a true home away from home, then you'll want to add some extra storage. One great way to do this is by choosing to skirt the underneath of your caravan. This will provide you with the perfect amount of extra storage space while keeping everything looking neat and tidy! So, whether it's pool toys or spare furniture you need to store, adding a skirt underneath your caravan is just what you need!
3. Create a designated BBQ area
When you're on holiday in summer or near the beach, you should be making the most of the glorious outdoors! One way you can soak up more sunshine is by adding a designated BBQ area to your holiday home. If you've chosen to add a new decking area around your static caravan, then you're halfway there! Simply add a BBQ, some comfortable chairs and ta-da! – you have yourself the ultimate relaxation space!   
4. Go green!
When it comes to static caravan decoration, the exterior of your home deserves as much attention as the interior. A great way to personalise and update your holiday home is by adding a little garden. You might like to add some colour and have a go at growing your own sunflowers! It's a great way to get the kids involved, too. With the warm weather in the West Country, you'll be sure to have beautiful flowers blooming all year round. If you've chosen to get a patio area, you might like to add some large potted plants to create your own screen. This will help give you some extra privacy, whilst also creating the perfect space to relax.
If you're looking for a beautiful home away from home, take a look at what we've got on offer. Alternatively, get in touch with us to find out more!