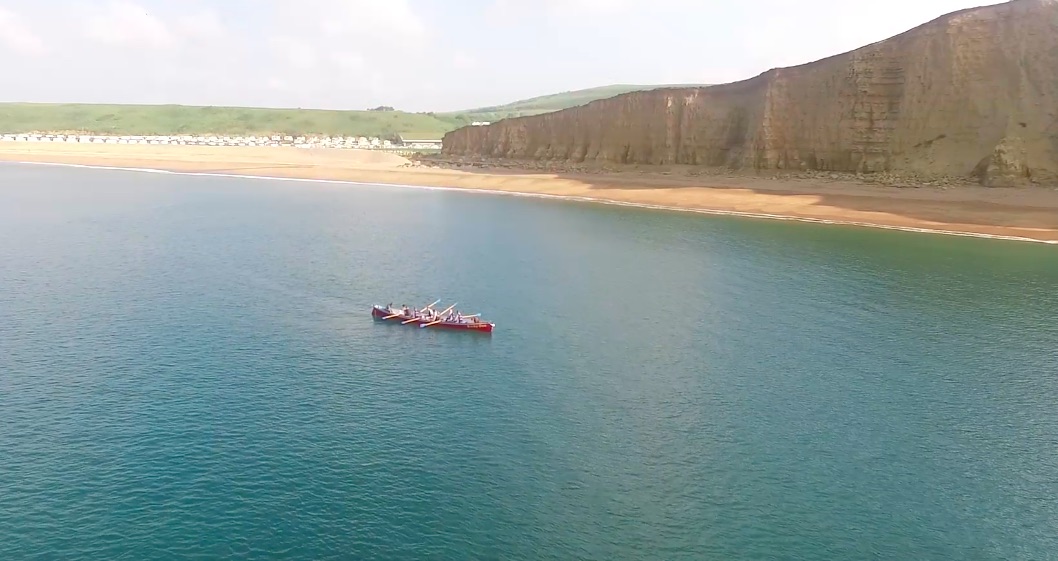 What could be better than an early morning Sunday walk along the private beach at Freshwater Beach Holiday Park?
We are blessed at Freshwater Beach with the wonderful beach with its iconic cliffs, clear water and fabulous views. On a Sunday you may also get the added bonus of watching the Bridport Gig Rowing Club who train along the Jurassic Coastline. It makes for a spectacular morning!
We have some fantastic footage of the team practicing:
All that practicing has paid off as the teams are achieving some great results and have just won overall third place at the Weymouth Regatta and are top of the Jurassic League.
You will see them training in the lead up to the Bridport Regatta on 2nd July at Westbay. Good Luck everyone!
If you would like to make this dream your reality, then contact us today – holiday home ownership at Freshwater Beach couldn't be better!