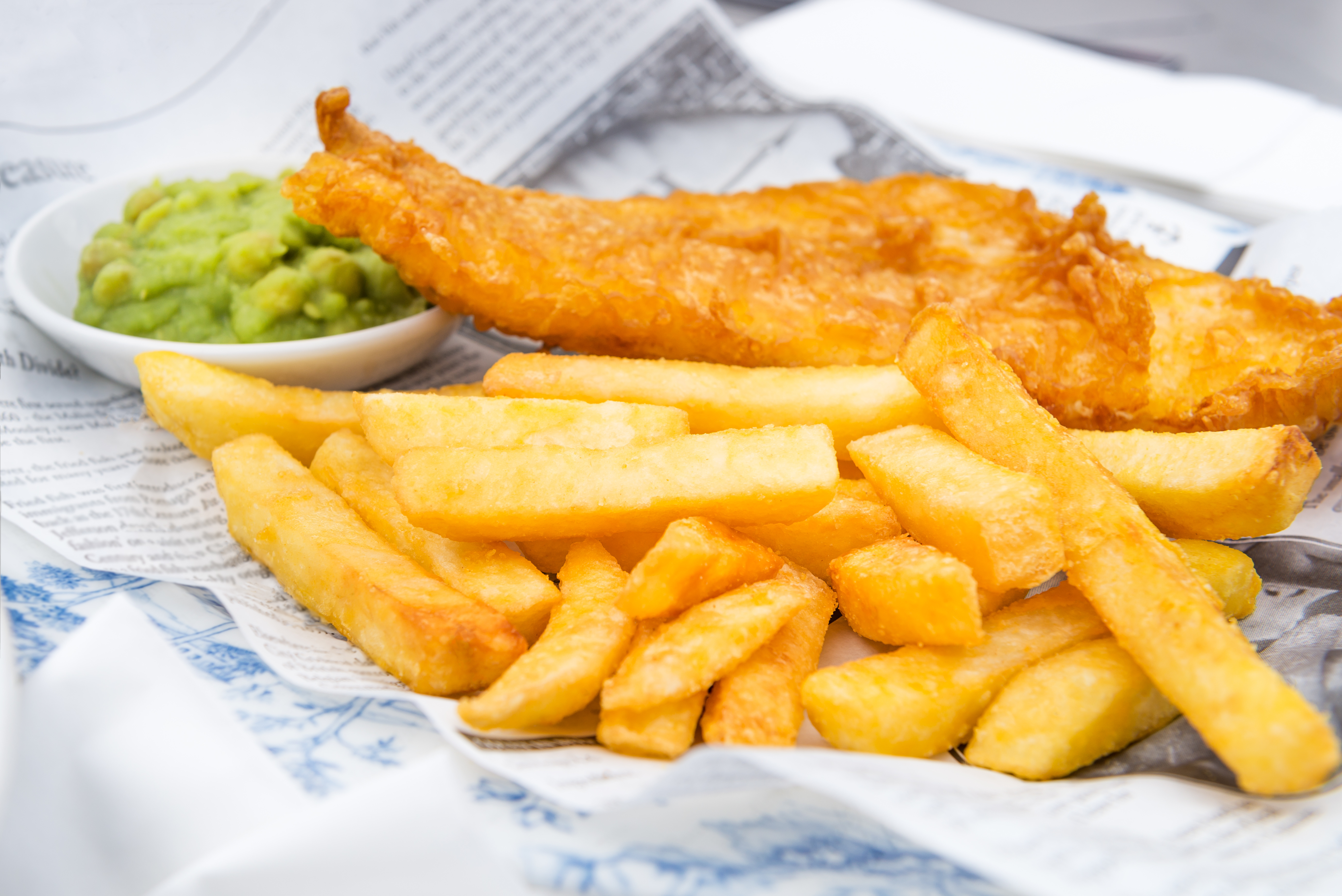 From North to South, if you're taking a day trip or holiday to Devon, you can't leave without sampling some of the best fish and chips in Devon. Here are a few of our top picks when it comes to fish and chips and everything that comes along with this classic combo.
Squires, Braunton.
Those of you staying in or visiting North Devon will certainly be catered for at the award-winning Squires. With a clean and welcoming restaurant and takeaway option too, you can enjoy their delicious menu which offers traditional fish and chips as well as plenty of vegetarian options.
Krispies, Exmouth.
This award-winning fish and chip shop is a must on your list of places to visit. This friendly, local business offers a brilliant selection of battered fish, pies, burgers and mouth-watering sides. Those who are gluten-free won't be left behind as Krispies host gluten-free Tuesdays. They are also committed to sustainable sourcing and offer a kids' menu for younger customers.
The Jolly Good Fish Cafe, Teignmouth.
Here, you will find friendly service, a quirky seaside-themed interior and, of course, delicious fish and chips. Ideally located in the centre of town, The Jolly Good Fish Cafe is open from Tuesday to Saturday and every day during school holidays, all the while serving up some of the best fish and chips in Devon.
Saltwater Fish and Chips, Torquay
Located on Torquay's harbourside, Saltwater Fish and Chips is the perfect place to relax with and enjoy the sea views. The 50 seater restaurant has been recently refurbished making it a comfortable place to sit in before a day of perusing Torquay.
Scoffs, Paignton.
Scoff's fish and chips are a staple for locals and tourists alike. Their famous battered chips offer a unique twist on the traditional chip but they also dish up cod, haddock, fish cake and a selection of children's meals. Why not take your fish and chips to eat on the seafront or in one of Paignton's luscious parks?
Finn McCools, Teignmouth
A meal from Finn McCools in Teignmouth will set you up perfectly for a walk along the South West coastal path. As well as the traditional fish and chips combination, Finn McCools also offers breaded fish bites, a selection of burgers and a number of local pies. Vegetarians will also be right at home here, with Quorn sausages and veggie burgers up for grabs.
Whether you prefer to break tradition with a battered sausage or you're after the best fish and chips in Devon, the places we've listed above will cater for your every need. We hope this has inspired you to explore all that Devon has to offer. For more information on the things to do and see in Devon, have a read through our latest guest post with Kate Loves Travel. For anything else, or to find out about the new and used holiday homes we have for sale in the area, simply get in touch.