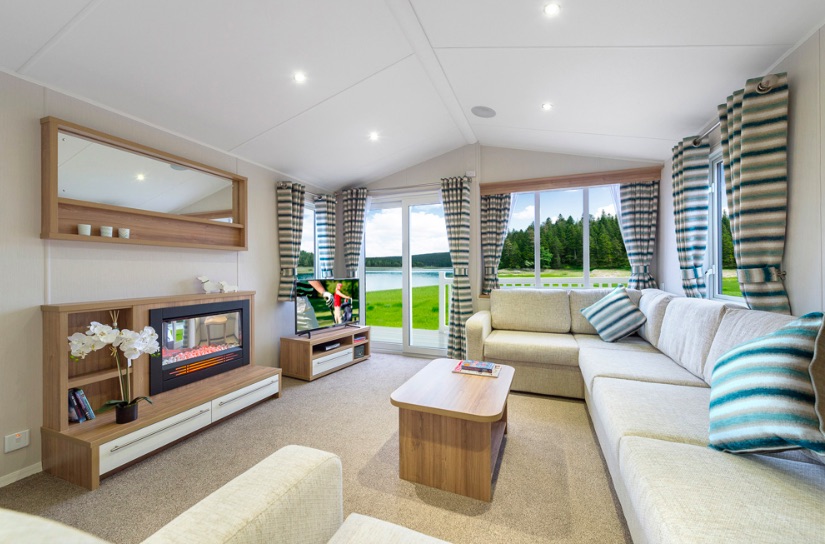 It's all go here at St Audries Bay and what a busy start to the summer we are having here in Somerset.
We have been busy moving the new lodges onto their plots on the new development "Exmoor View" – It really was an exciting day as the lodges were craned into position.
Our brand new Willerby Granada has now arrived on park and will be moved into position this week adding to our range of static caravans for sale in Somerset. The plot for this holiday home has magnificent views over the sea and is very private with a lovely garden which you can make your own. We will be adding a large viewing platform where you will be able to make the most of the large sliding patio door. Perfect for those balmy nights and summer days.
This model has a higher than normal specification and includes the new exterior cladding, sliding patio door, washing machine and integrated microwave. It comes with a bedding pack to co-rodinate with the other fabrics and has the alternative upholstery option in the lounge.
Why not bring the family down to St Audries Bay Holiday Club in Somerset and enjoy the day as an Owner.  Richard will show you around and answer all your questions.
We look forward to welcoming you to St Audries Bay!