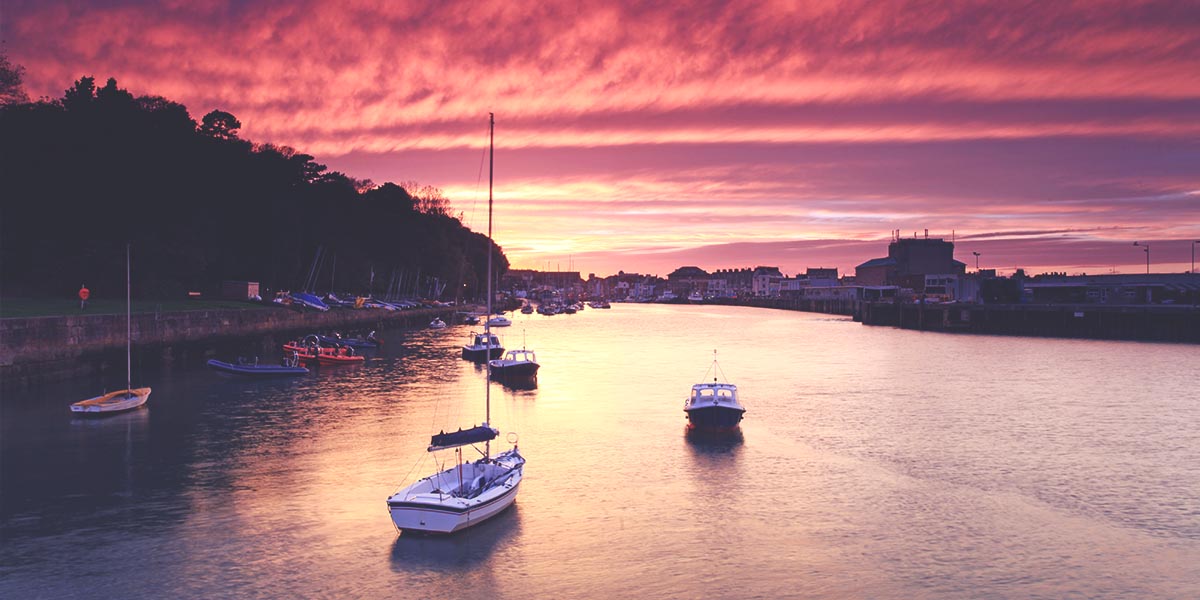 If you like sailing, there couldn't be a better place to set up a holiday lodge than sunny Dorset. Home to the popular and beautiful Jurassic Coast, Dorset not only offers some of the most picturesque walking trails and coastal views, but is also a renowned location for sailing.
Our static caravans for sale in Dorset are located at the beautiful Freshwater Beach Holiday Park, close to the Weymouth Bay and Portland Harbour. Weymouth and Portland offer some of the best sailing waters internationally, and even hosted part of the sailing competition for the London 2012 Olympic and Paralympic Games. Leading sailors around the globe continue to return to Dorset for its unique combination of sheltered waters, weak tides and clean winds, which make it an ideal location for stimulating sailing as well as competitions.
A variety of sailing clubs and schools catering to all abilities, such as the Weymouth and Portland National Sailing Academy, are also offered in Dorset. So whether you're a professional sailor or are interested in taking it up, Dorset could just be your perfect location to invest in a static caravan. From their beautiful and convenient location (just 30 minutes' drive to Weymouth) to their well-equipped internal facilities, our static caravans for sale in Dorset provide a great holiday option.
With picturesque Dorset becoming an increasingly popular holiday location, now is a good time to secure your own slice of heaven. Our static caravans for sale in Dorset provide one of the most affordable, simplest and best methods of holidaying. Whether you're thinking of purchasing a static caravan for your own use or to rent out to other holiday makers, Westcountry Resort's caravans for sale in Dorset, have a lot to offer.
With summer now underway, it's a great time to think about where you would like to spend your holiday relaxing. With Dorset's scenic coastlines and unrivalled sailing spots, Westcountry Resort's static caravans make for an excellent choice.
If you'd like to speak to one of our team about our Static Caravans for sail (pun intended!), please get in touch!