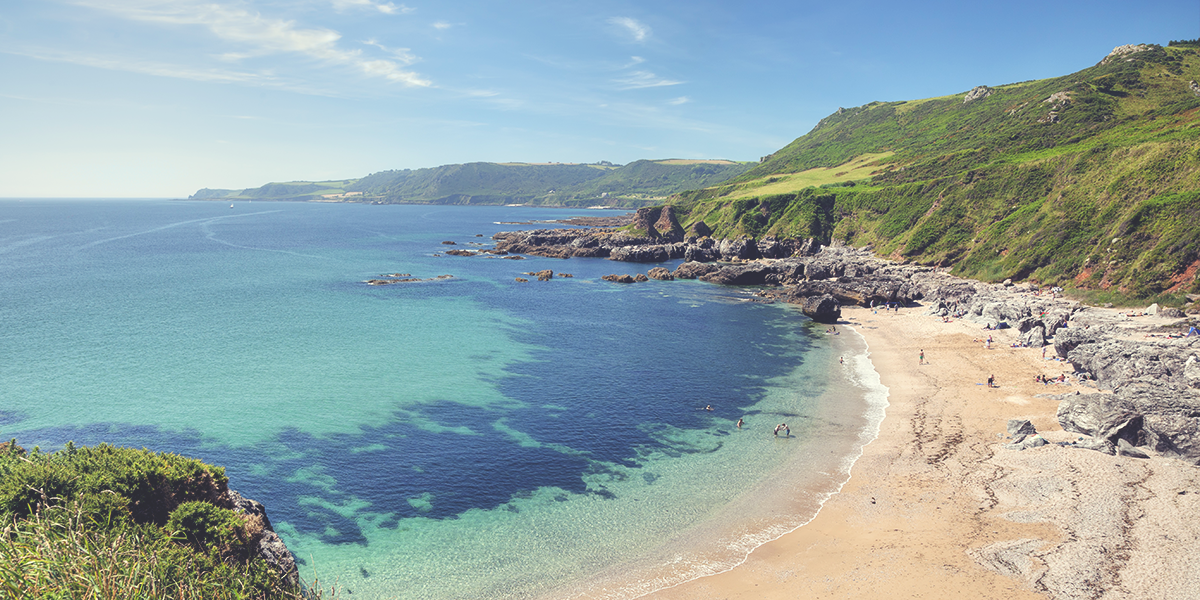 There are plenty of reasons why Devon attracts hundreds of thousands of visitors each year. From theme parks to heritage attractions to picturesque natural landscapes, Devon plays host to an abundance of activities and sights for the whole family to enjoy. Increasingly, Devon is being selected as not just a quick tourist stop, but rather a holiday destination to frequent again and again throughout the year. Finding the perfect Devon coast holiday home is an important step in sealing your perfect holiday experience, but what makes the perfect holiday home?
At Westcountry Resorts, we understand how important it is to find the perfect holiday home that fits your personal needs. All our Devon coast holiday homes are situated in great locations, surrounded by a variety of attractions and activities nearby for the whole family to enjoy, and best of all, they are one of the most affordable accommodation options in the south of Devon. Unlike purchasing an entire holiday house, a static caravan offers you the convenience of being easy to maintain, and come in variety of styles and sizes to best suit you. So whether you're looking for a comfortable holiday model or a luxurious holiday home, we've got you covered. Take a look at our unique static caravans for sale in Devon to see where you might want to set up your next holiday.
Situated in the heart of the South Devon countryside surrounded by rolling green hills and lush valleys, Whitehill Country Lodges offers luxury lodge holiday homes. Spend your days exploring more of Devon's most picturesque destinations, with the ancient boroughs of Torbay and South Hams just minutes away. Even the magnificent coastline of the English Riviera is less than 30 minutes' drive away. Or enjoy a restful, pampered day at Whitehill Country Park utilising their variety of facilities including: heated swimming and paddling pools; table tennis; bar and café's; walking and cycling trails. Let the kids explore the treasure nature trail, toddler's play area and revolving climbing web playground.
Located on a charming hillside setting in Paignton, the Beverley Holidays park allows you to enjoy beautiful views overlooking the English Riviera. For those looking to take advantage of the picturesque natural surrounds, a variety of exciting walking and cycling trails are available, along with over 20 beaches over the 22 miles of coastline. Or take the kids to Paignton Zoo, Dartmouth Steam Railway or Woodlands Family Theme Park for a memorable outing. There's also lots to enjoy within these Devon coast holiday homes from Crazy Golf to a Waterfront Café.
This great location provides an ideal place to unwind with its spectacular views of the coast. Coast View is situated close to Dartmoor and the English Riviera so you can enjoy the stunning coastal sites. Larger shopping towns such as Exeter and Torquay are also nearby for those looking for a fun day out.
Ideal for a family retreat, a Devon coast holiday home here would have everything you could possibly want for a fun and relaxing holiday. It will be hard to tear yourself away from this holiday park, with its top class facilities and entertainment. Surrounded by award-winning gardens, Welcome Family Holiday Park provides Crazy Golf, an Amusement Arcade, Sports Grounds, Playgrounds and Live Entertainment to ensure you and your family have a memorable stay.
If you're seeking a small, quiet and relaxing holiday spot, Coly Vale Holiday Park is an excellent choice. This Devon coast holiday home prides itself on housing just 24 privately owned holiday caravans, to ensure its residents get to enjoy peace and quiet every time. With the Jurassic Coast just minutes away, there's lots of beautiful scenery, walks and cycling trails to keep you busy.
Head over to our static caravans for sale in Devon listings to see some of the amazing options available for a holiday home on some of our most scenic coastline, or you can get in touch with us today!